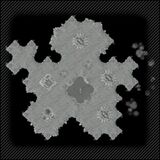 Description
Edit
Capture 11 is a Challenge which tests the player's ability to capture all outposts as quickly as possible with just a few infantry units. This Challenge tests your swiftness and skill.
Powerstation is required to be captured first in order to be able finish in time for the quest.
In version 15614.0 the map got a remake it a little easier to complete : remove Outposts, replace by Power Station ; add 3 Generator, 2 Money Maker. So that the player doesn't have to worry about forgetting to carry infantry, but they need to place the Generator on power pads. 
This challenge was previously known as Capture A
Ad blocker interference detected!
Wikia is a free-to-use site that makes money from advertising. We have a modified experience for viewers using ad blockers

Wikia is not accessible if you've made further modifications. Remove the custom ad blocker rule(s) and the page will load as expected.