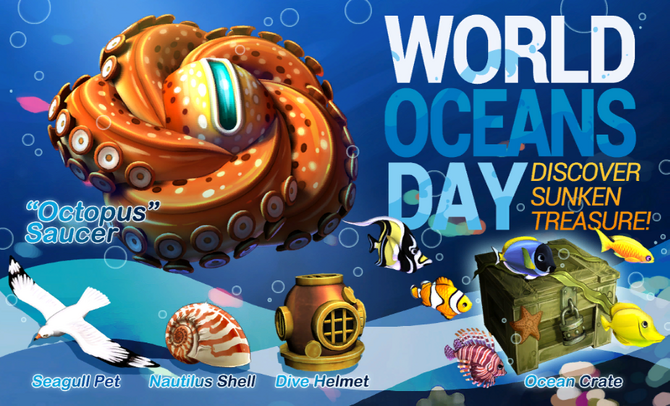 Description
Edit
World Oceans Day is to honor the world's oceans, celebrate the products the ocean provides such as seafood as well as marine life itself for aquariums, pets, and also a time to appreciate its own intrinsic value.
The Oceans Week 2013 event started June 4th, 2013 and went until June 14th, 2013.
Drops During this event
Edit
Ad blocker interference detected!
Wikia is a free-to-use site that makes money from advertising. We have a modified experience for viewers using ad blockers

Wikia is not accessible if you've made further modifications. Remove the custom ad blocker rule(s) and the page will load as expected.