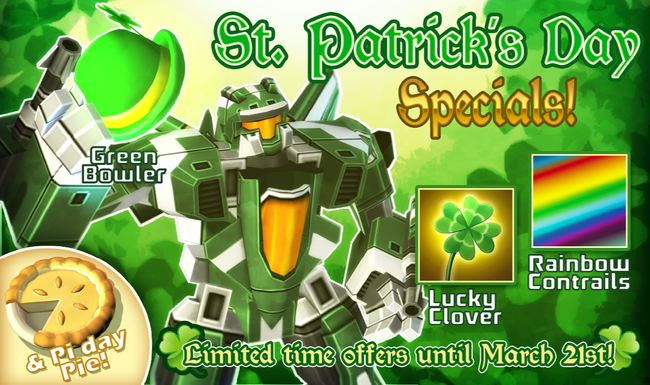 Description
Edit
Saint Patrick's Day is a cultural, religious and a public holiday in the Republic of Ireland celebrated on 17 March. It is named after Saint Patrick (c. AD 385–461), the most commonly recognized of the patron saints of Ireland.
The 2013 event started on March 14th, 2013 and went until March 21st, 2013. The 2014 event started on March 12th, 2014 and went until March 21st, 2014.
Ad blocker interference detected!
Wikia is a free-to-use site that makes money from advertising. We have a modified experience for viewers using ad blockers

Wikia is not accessible if you've made further modifications. Remove the custom ad blocker rule(s) and the page will load as expected.