Description
Edit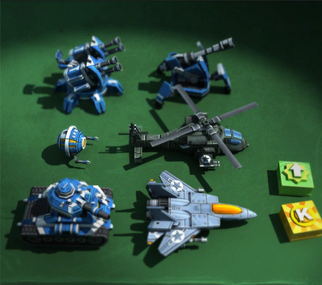 (Official) Get up to speed fast! No frills, just the basics--get the gear that experienced players suggest to all new players to give them great options right from the start. Artillery (Arty) and Anti-Air (HAAT) expand your tactical options, a light tank (Armadillo) for fast attacks, and a quick capturing Infantry unit (Probe) are in every veteran player's army, now available in discounted bundle. Also includes two AirMech Variants of the most popular AirMechs ("Apache" Helix and "Tomcat" Striker), and 5 days + 5 games of Kudos and Persistent XP Boosts.
$9.99 USD  (No longer available)
Ad blocker interference detected!
Wikia is a free-to-use site that makes money from advertising. We have a modified experience for viewers using ad blockers

Wikia is not accessible if you've made further modifications. Remove the custom ad blocker rule(s) and the page will load as expected.