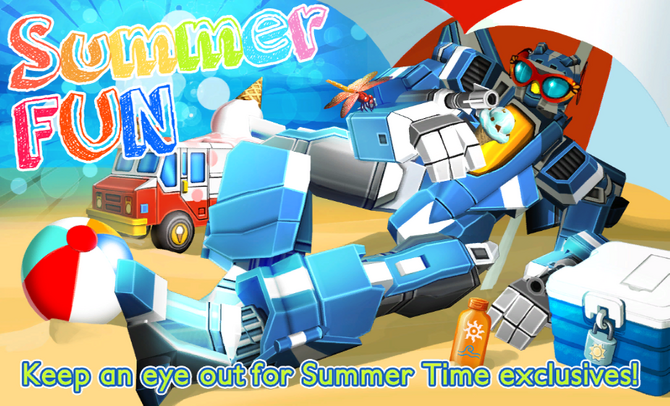 Description
Edit
Summer Fun event was made to just have some fun during the summer months within AirMech.
The Summer Fun 2013 event started August 1st, 2013 and went until September 4th, 2013.
Item: Sunscreen
Pet: Rainbow Pop, Double Pop, Kiwi Pop, Vanilla Cone, Mint Chip Cone, Dipped Cone, Classic Sundae, Strawberry Sundae, Beach Ball, Rare Beach Ball , Red Shades, White Shades, Red Dragonfly, Blue Dragonfly, Watermelon
Unit: Ice Cream Buck
Drops During this event
Edit
Ad blocker interference detected!
Wikia is a free-to-use site that makes money from advertising. We have a modified experience for viewers using ad blockers

Wikia is not accessible if you've made further modifications. Remove the custom ad blocker rule(s) and the page will load as expected.