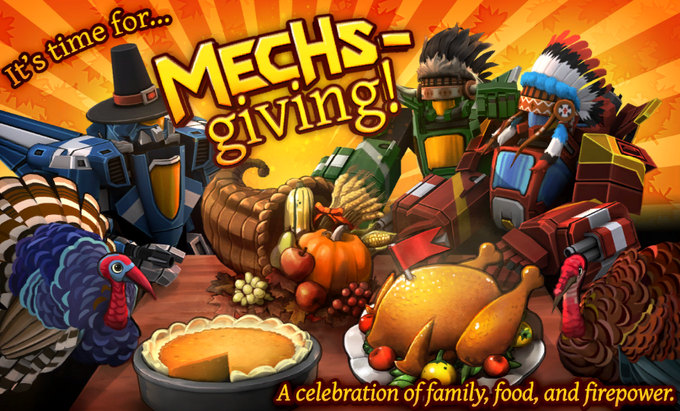 Description
Edit
Thanksgiving Day is a harvest festival and a holiday celebrated primarily in Canada where it is held on the second Monday in October, and in the United States where it is the fourth Thursday in November. Thanksgiving is one of the major holidays of the year and traditionally it is a time to give thanks for the harvest and express gratitude in general.
The Thanksgiving 2012 content was available from November 19th to 29th, 2012 with build 13645.0.
The Thanksgiving 2013 content started on November 9th, 2013 with the new name MECHS-giving, and was set to end on December 9th, 2013.
Added in 2012
Added in 2013
Ad blocker interference detected!
Wikia is a free-to-use site that makes money from advertising. We have a modified experience for viewers using ad blockers

Wikia is not accessible if you've made further modifications. Remove the custom ad blocker rule(s) and the page will load as expected.